What People Think of Our Services
As a local, family-owned company, Will Consult You Limited provides a highly personalised service, allowing us to build life-long relationships with clients, founded on trust, integrity and fairness.
We have collected a number of excellent reviews from our customers and partners, visit our Google Review page and add your own
Sarah has been a wonderful support to my neighbour dealing with her very complicated financial affairs at a very difficult time. She has given many hours of her time explaining the best solutions and was happy to visit on numerous occasions as the situation changed. She is very professional and also thoughtful & caring & I have been very happy to recommend her to other friends & family. Sarah has also helped me to put my own financial affairs in order (much more helpful than the solicitor I had previously dealt with!). She explained everything in detail & I am now very happy that my affairs are sorted for the future. Nothing is too much trouble for her – highly recommended.
We certainly would recommend Will Consult you Limited, and in fact we have to family and friends. It was a pleasure to welcome Sarah into our home to sort out our wills and power of attorney. Sarah made everything seem effortless and visited us three times to make sure we were happy, she was very professional and explained everything in plain English ! It is comforting to have such a lovely person on the end of a phone if required, we can't recommend Sarah highly enough…… excellent advice and service.
The area of estate planning can be a daunting area, even for those of us who are normally ok with dealing with official documents and procedures.
We were put in contact with Sarah via another professional we deal with and so happy to take his advice and based on his judgment made contact initially by phone.
We had a list of areas we wanted to cover including Family Trust, Wills and LPAs. We also had a need to ensure all the above ensures we leave everything in place for our children one of which has special needs and needs his future both catered for and secured.
We hear all too often families in similar situations making some strange decisions based on little knowledge of the subject or indeed knowing were to go for help.
From the first call and the subsequent visits to our home along with Email and telephone support we believe we had in Sarah someone with great knowledge of the subjects and a person who took the time to listen to our needs, give advice on solutions and assist at every stage of achieving what was required.
Bearing in mind this was all done at a distance and that Sarah came to our home on two occasions spending some hours with us, we would very definitely suggest you make contact and hopefully you will get the same level of service.
I would definitely recommend Will Consult You. Sarah was recommended to me by a friend and I was immediately taken by her professional yet warm and caring approach. She took the time to find out what was important to me and what it was I was trying to achieve. She explained everything in a clear manner, checking she had understood what I wanted and showing how her recommended solution would resolve my concerns. Everything was done in a timely manner and Sarah was happy to answer my questions. Sarah is down to earth and easy to talk to. It was good that she visited me at home where I felt more comfortable and this meant I didn't have the worry and expense of getting into town, parking etc. I now have total peace of mind and can't thank Sarah enough. She was a joy to work with and I am so glad she was recommended to me.
Will Consult You was recommended by our IFA for Power of Attorney & Family Trust information for my wife and I. James came to our home & explained everything thoroughly; in simple everyday terms, answered our
many questions & concerns which made us feel comfortable in making our decision to go ahead. James is professional, thorough & personable – would highly recommend anyone.
Excellent service from start to finish. Sarah is extremely professional and thorough. Everything was explained in simple terms from start to finish making the process quick and straight forward – would recommend highly.
I cannot recommend Will Consult You highly enough. Sarah was recommended to me by my financial advisor as the right person to deal with the legal and some of the financial aspects of a complex power of attorney/estate issue relating to a dear relative of mine. Sarah has always been on hand, day and night, weekends, to help. Without her, I dread to think how I would have got on with it all, as the business involved overseas assets, probate and intricate property/bank related questions. The cost of Sarah's attentive, caring and highly expert services has been extremely reasonable – and remember that I have been contacting her often and sometimes out-of-hours with urgent enquiries! Nothing has been too much trouble. If you would like to contact me to corroborate or expand on any point made in this review, then do not hesitate.
Having realised that my old will was out of date and didn't cover my loved ones following my passing I was fortunate enough to find Sarah who talked me through the process, advised me and afterwards compiled a new will which covered all aspects of my estate. Sarah visted me on more than one occasion and was only to pleased to help and modify my requests which changed during the process when I changed my mind. Nothing was to much trouble and Sarah put me at ease during this process which can be a difficult subject to address and something that I had been putting off.
Sarah managed to transfer all my decsions into the document which now covers all my wishes.Great Service and a weight off my mind.
I would definitely recommend James and Sarah to anyone with estate planning requirements. I have been working with them for some time in my capacity as a Financial Adviser. I have had excellent feedback from my clients about their knowledge and their down to earth approach. I have been present in several client meetings and Sarah and James both have a warm, friendly, caring yet professional manner. They take time to understand a client's situation and needs, finding out what is important to them. They clearly explain the solution and are happy to take the time to answer questions and make sure the client understands and is satisfied with their recommendations. I have also seen one of their group presentations which was informative and engaging. I have always found Sarah and James professional and knowledgeable and they act with the utmost integrity. I would not hesitate in recommending them.
Would definitely recommend Will Consult You…..Sarah was very helpful and knowledgeable and made the process very easy, and I must say the aftercare was excellent as well always on the end of the phone if you needed to ask further questions…..that's something you don't get easily theses days
Thanks Sarah for all your help
I have been working with James and Sarah from Will Consult You for a number of months now in my capacity as an Independent Financial Adviser. The service they provide is first class. They tailor their approach to the clients in front of them in order to deliver their message in the most clear and concise way possible. I genuinely feel they provide something not really being offered by most solicitors, by providing advice on all areas of estate planning, in the comfort of the client's own home and without cost, unless the client wishes to proceed with a recommendation. Rather than simply following a clients instructions, and then charging hefty fees to clear a mess up further down the line, that could easily have been avoided had the right advice been provided at the outset.
In summary, I, and my clients have been extremely pleased with what Will Consult You have done for us, and a recommendation to meet them is now an integral part of all my client meetings.
Sarah was warm and friendly and extremely professional. Great service from the comfort of our own home. Everything explained in plain English and tailored to suit us and our needs. Would thoroughly recommend to anyone.
Sarah was a pleasure to deal with at every stage. I would highly recommend their service to anyone.
Sarah is a very nice person to to deal with she explains everything very clearly and is very honest .
I always have a coffee ready if I know when she is calling
We met James and Sarah when they held a presentation at a local group. After making an appointment James visited our home to give advice on powers of attorney. He was thorough, courteous and friendly and guided us through the procedure. Everything is now complete and we would certainly recommend the company to anyone who needs independent advice on planning their estate.
As a Independent Financial Adviser, I have referred many of my clients to Will Consult You Ltd to help them protect their estate for their loved ones. Every single client that I have referred to Will Consult You Ltd have all said how professional and efficient they are in meeting their estate planning needs and for a very competitive cost, whilst in the comfort of their own home. I have also been present at some of my clients meetings with Will Consult You Ltd, and am very impressed with the professionalism of their service and there is certainly no hard sell, just a warm friendly service with the clients needs at the forefront of every meeting and conversation, which is why I will continue to use the services of Will Consult You Ltd for my clients.
I have been working with James and Sarah from Will Consult You for a year now. It has taken me several years to find someone who not only has excellent knowledge and experience but also who in my capacity as an independent financial adviser are a firm who I know will provide an excellent service to my clients. They have a very good pricing structure and clients are happy, plus end up with the right legal documents set up for their individual needs.
Sarah was really friendly and very helpful. She advised us clearly on all aspects of the will making and made the whole process simple for us to complete. I would definitely recommend her to anyone who wants to make a will.
As an IFA I would strongly recommend Will Consult You to any of my clients. They are very professional and friendly. Excellent service from start to finish.
Having worked with many legal professionals over the last 25 years in my role as an IFA I have found many inflexible and expensive, not so with Will Consult You Ltd, appointments are made without an initial cost and always at the clients convenience.
I have found Will Consult You Ltd to have the upmost integrity and professionalism.
Sarah & James have seen many of my long standing clients and the feedback has been 100% positive.
I have no hesitation in recommending their exceptional services to any of my clients, knowing the advice provided is of the highest standard.
The meetings with clients are always client centric and personalised which enable the clients to see how solutions match their own personal circumstances.
Sarah & James both have a nice relaxed approach but are very on the ball and quick to spot any shortfalls with the clients existing arrangements.
I wouldn't use anybody else.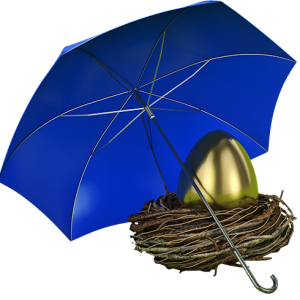 Protect Your Nest Egg
Each year up to 70,000 homes have to be sold to pay for Long-Term Care; many families are disinherited. A correctly written Will can safeguard their share in the property.